Start wearing double mask for double protection 😷‼️ Get your aesthetic cloth mask from us now 💕 Premium materials used for more comfortable wearing experience 💯 Handmade pieces with much care and love ❤️ Bonus point goes to the cute design on it 💖
Limited quantity only and grab yours before its sold out 😍
Every Getaholic Handmade Aesthetic 3-Ply Cloth Mask includes:
💖 A 3-Ply Cloth Mask
💖 FREE Chains Bead (Random Design Worth RM12)
💖 Temporary Mask Holder
💖 Specialised Care Card & Neat Packaging
Every cloth mask purchase comes with a FREE Chains Bead worth RM12.
PROMOTIONS !!
Buy any 2 Sets for :
💖 Free Hand Sanitiser 💦

Buy any 3 Sets for :
💖 Free Hand Sanitiser 💦
💖 Free Postage for West Malaysia 📦
💖 RM8 Postage for Sabah Sarawak 📦
Designs Available :
💖 Happiness - Cream Colour
💖 Happiness Black Colour
💖 Have A Lovely Day
💖 Keep Smiling
💖 Get Set Go
💖 Spread Out Happiness
Feature : Washable, Lightweight, Best Fitting, Reusable, Adjustable Side Elastic
Materials : Muslin
Measurement : (Full Width) 214mm x (Middle Height) 130mm
Layer : 3 Ply
Hanging Beads : Colour and Design is random
* You can mention the colour that you'd love to get & we will try our best to pack for you ! 💖
Ready Stock will be shipped out within 48 hours.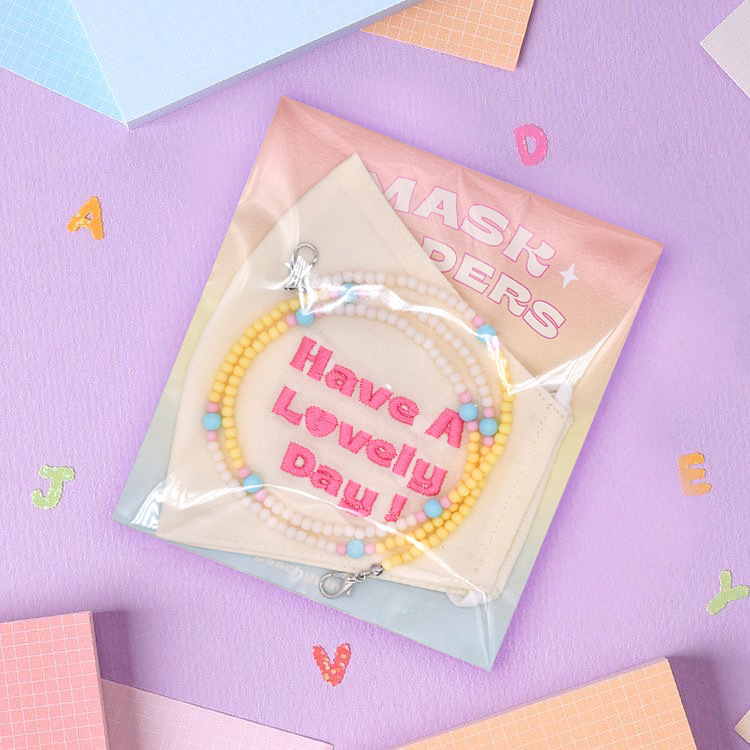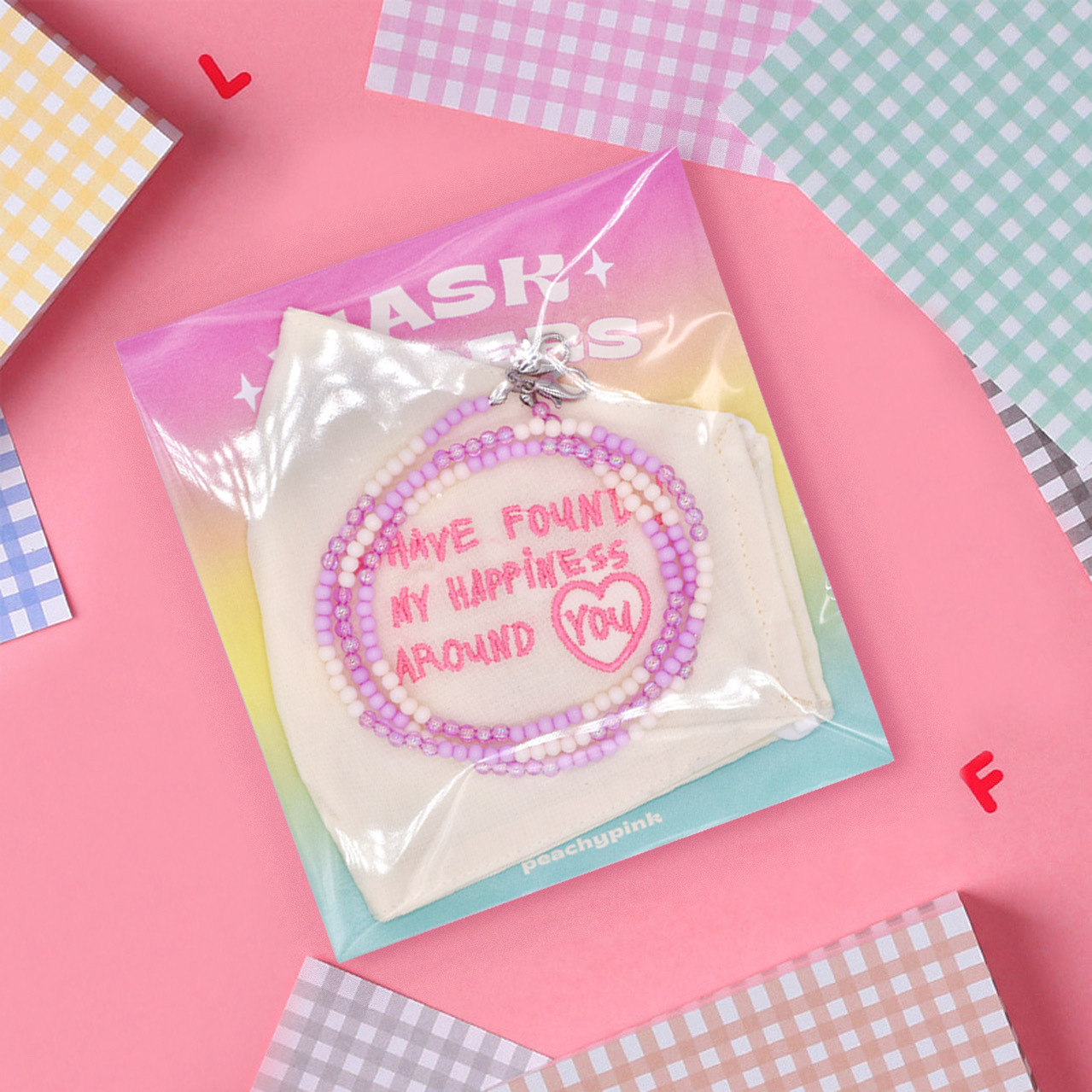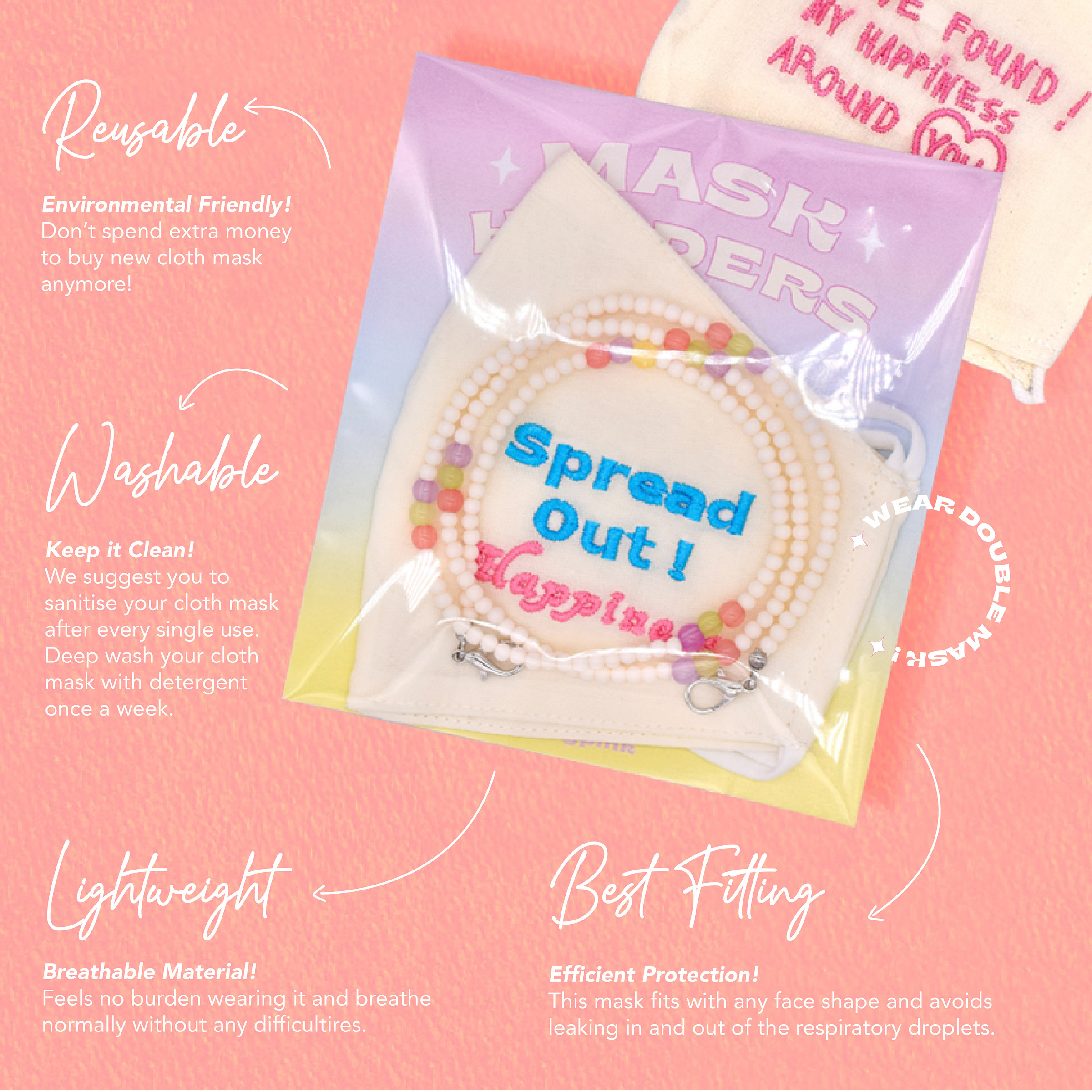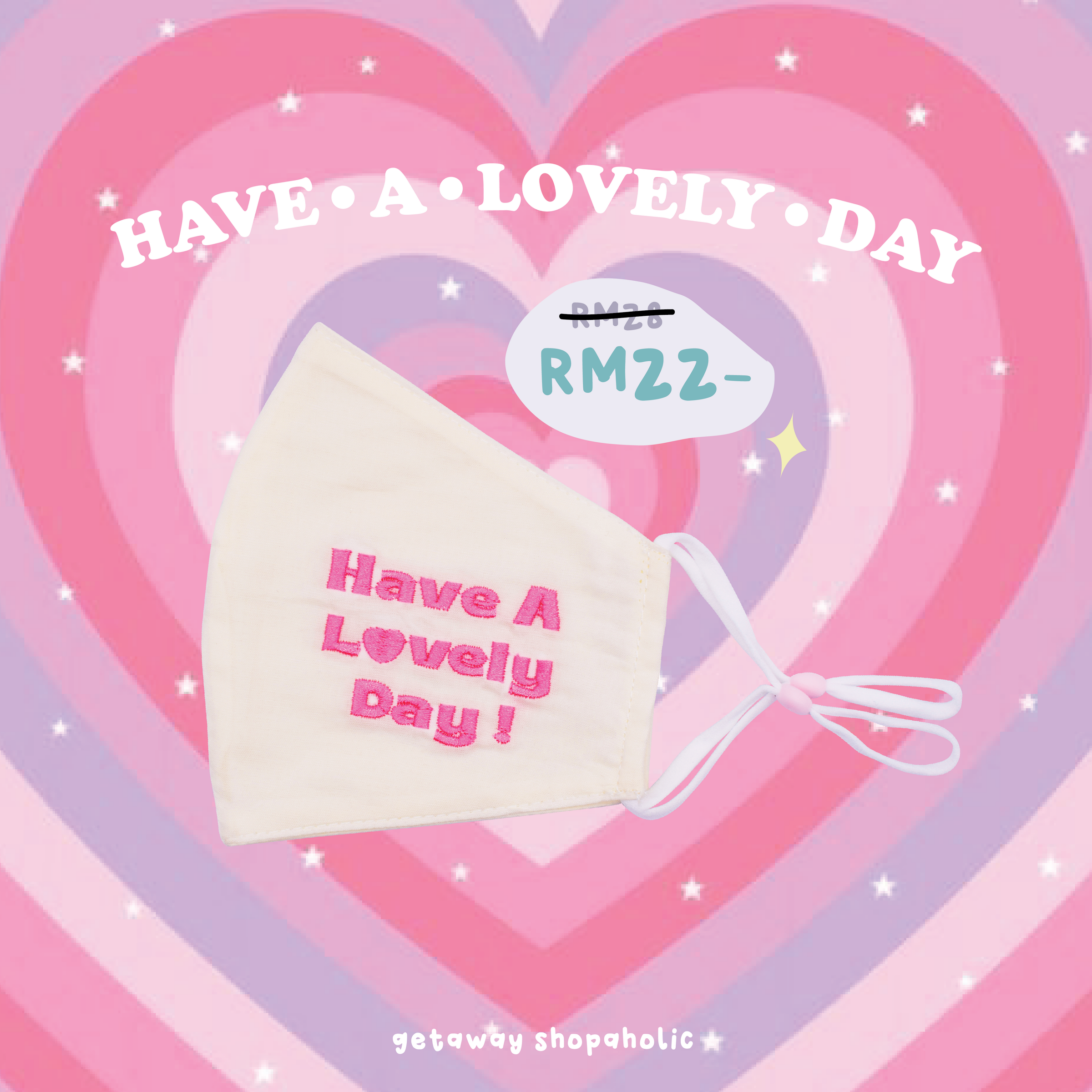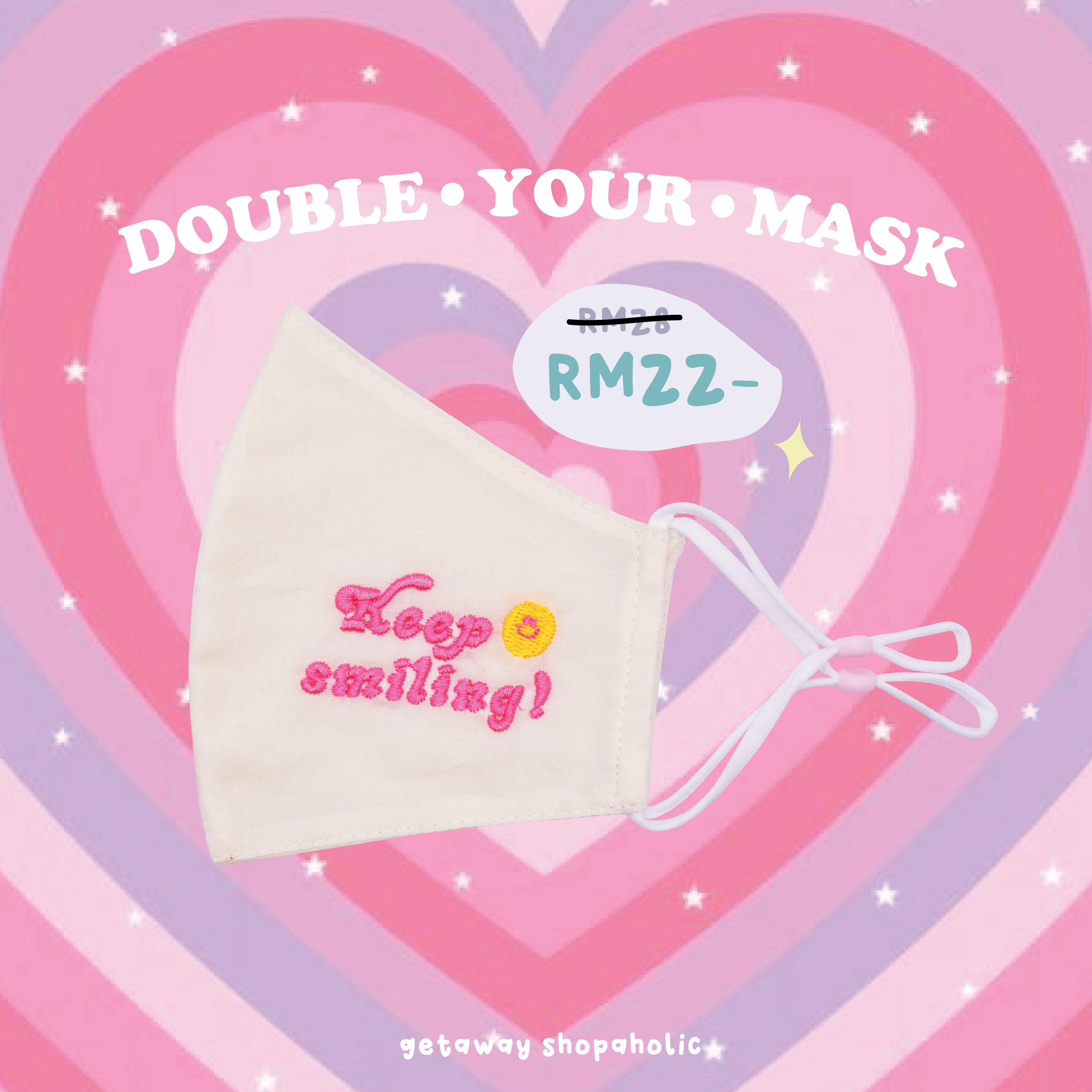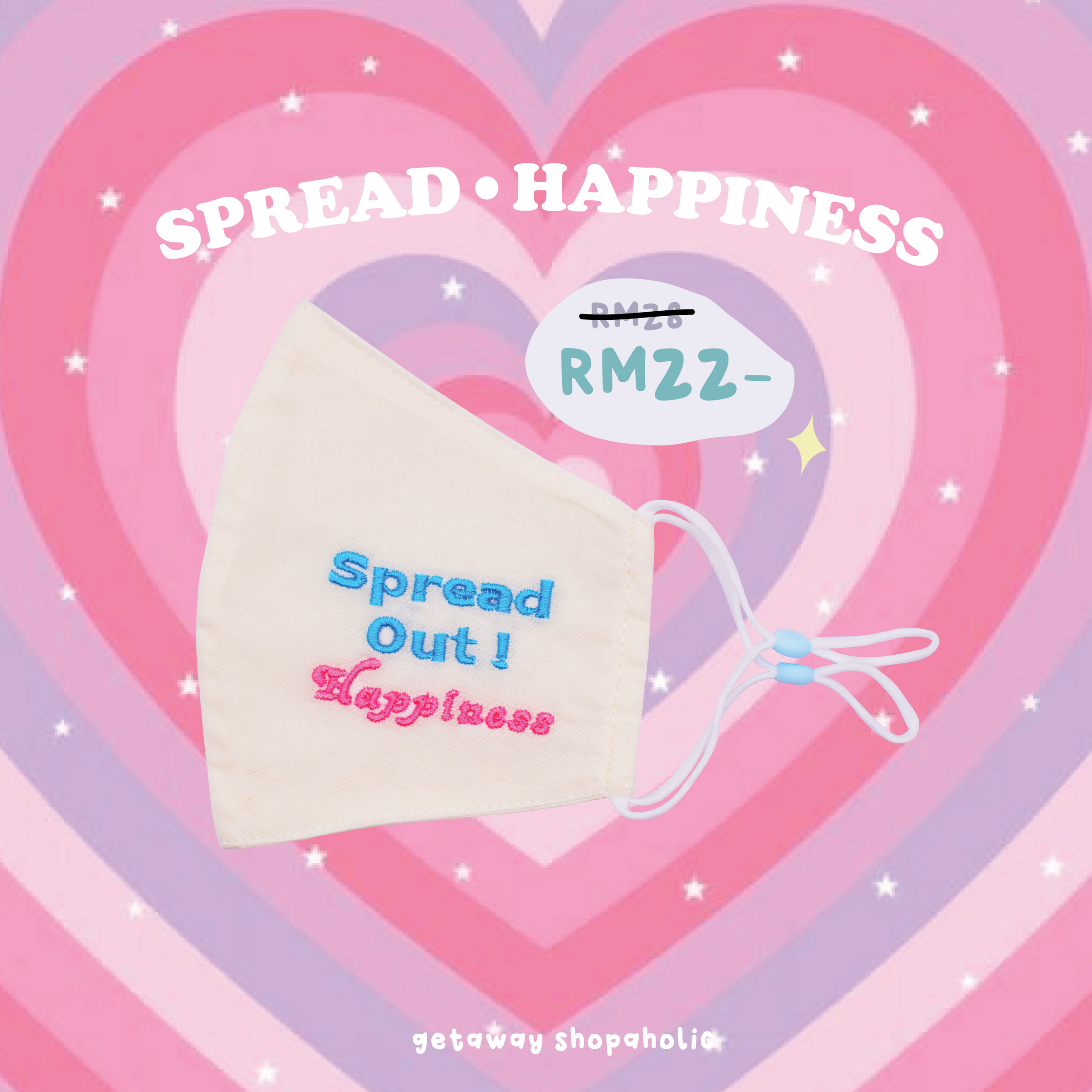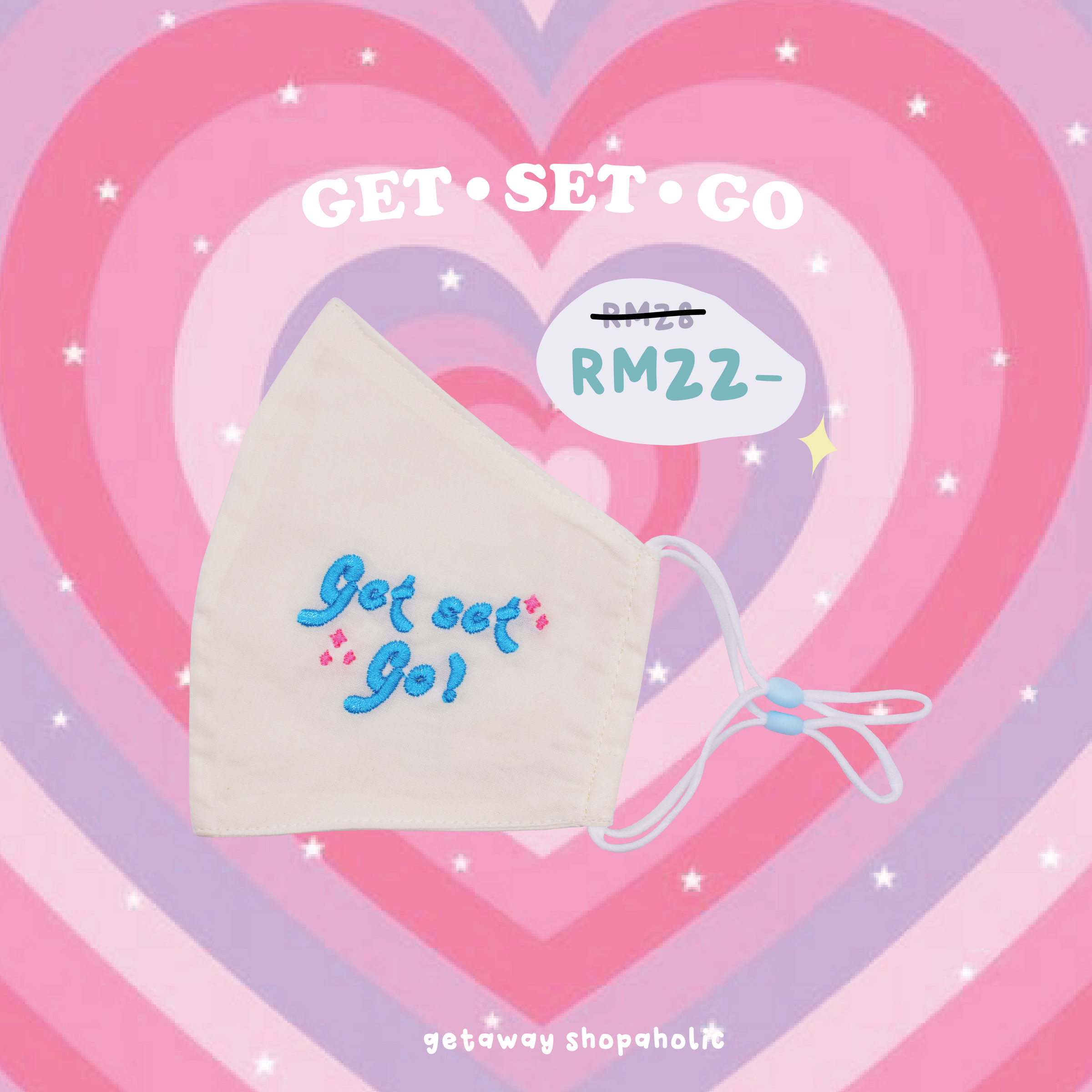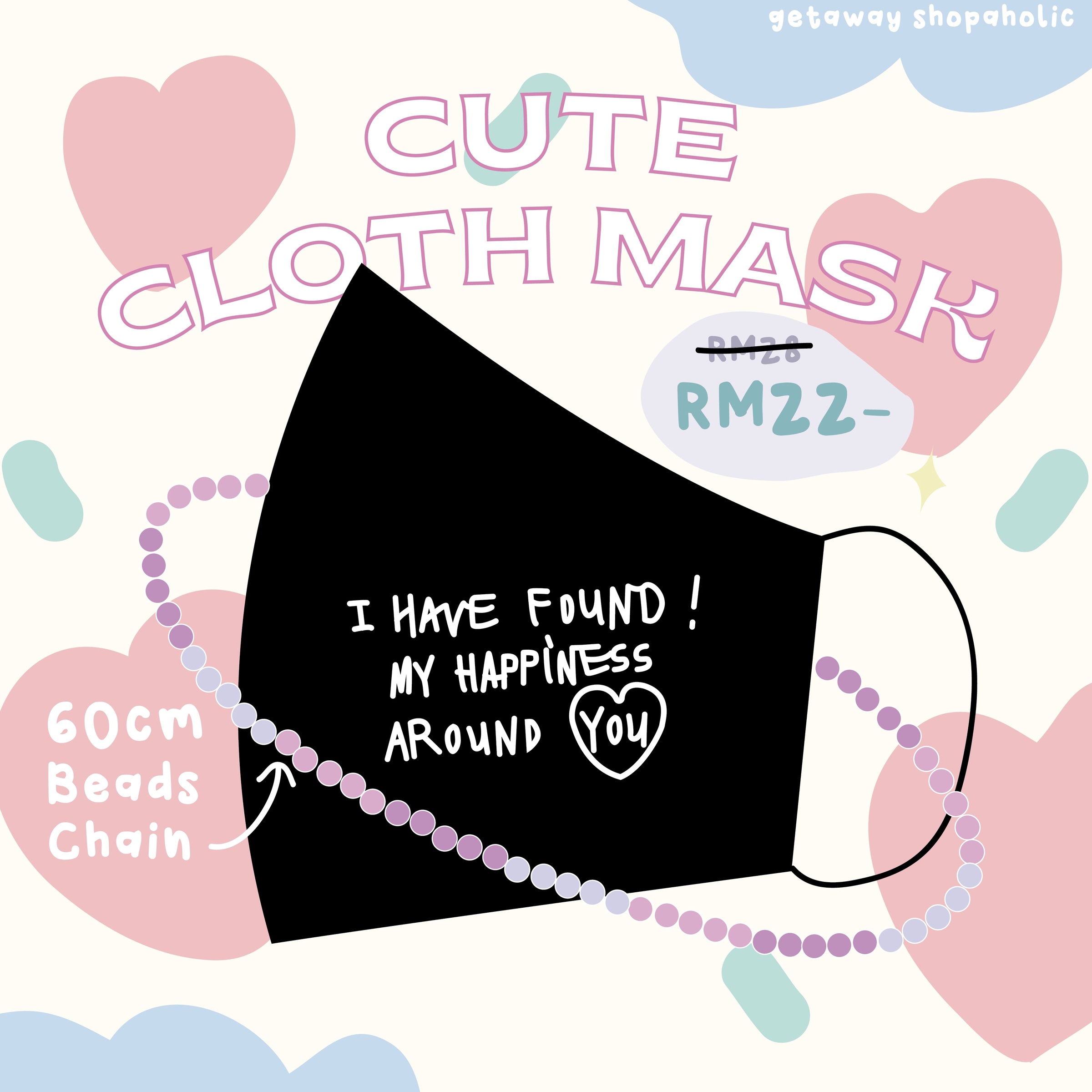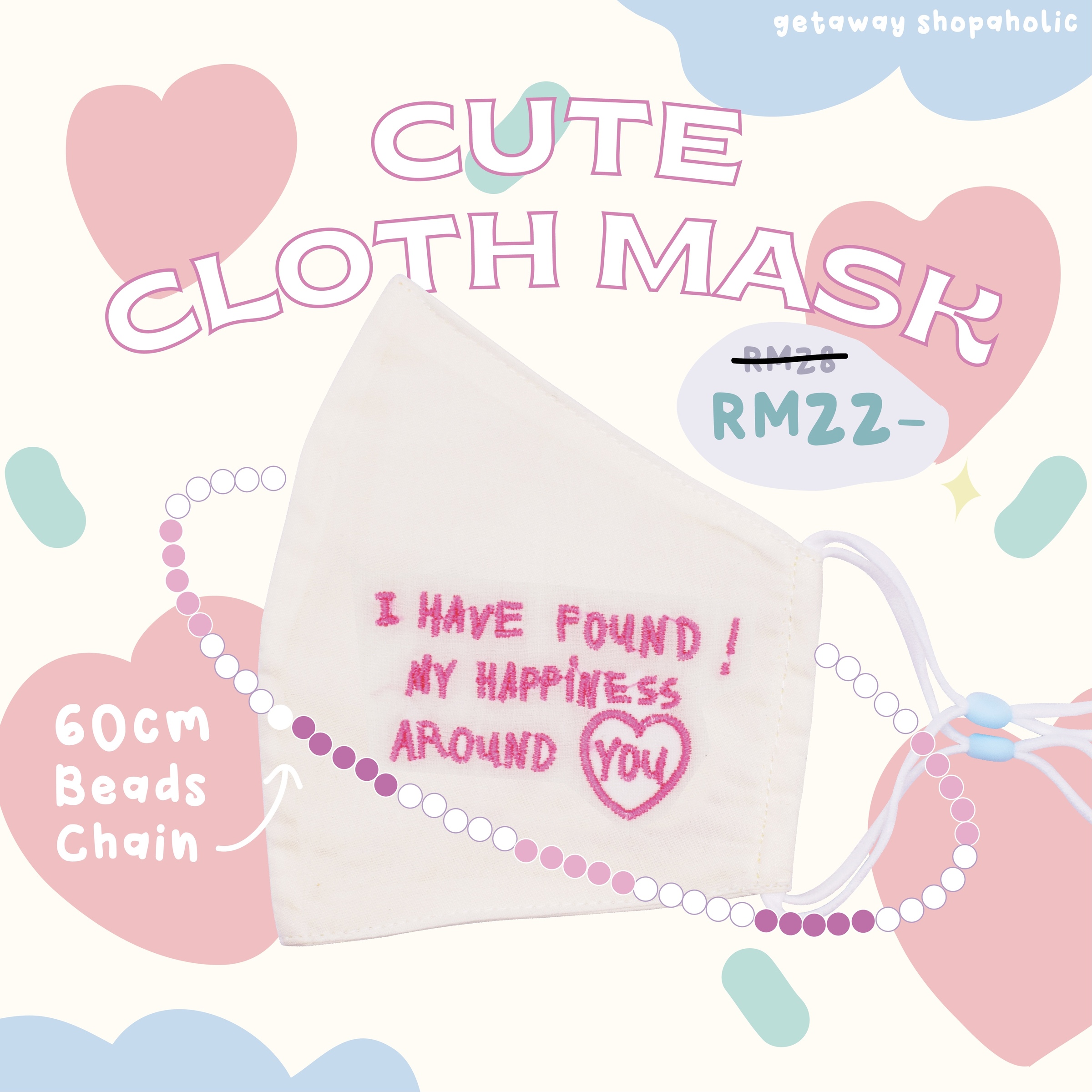 Is this a Gift for yourself or for your loved ones?
Let us know by writing a remark 'IT IS A GIFT' at the check out page so we can deliver your love to them! We provide FREE Birthday Cards & Celebration Cards with Handwritten notes (below 40 words if possible).
Copyright © 2020 Getaholic Getaway Shopaholic