Simple yet delicious breakfast in making 😋 Time-saving method for you to get 2 food done at once 😍 Cook the porridge with the pot 🍲 While the bun stay warm on the steamer basket on top 🍞 Enjoy a relaxing breakfast time with your family in peace 💖 "

🍲 Premium quality
🍲 Time-saving
🍲 High Thermal Conductivity
🍲 Easy to Clean


Small 1.5L at RM175
Medium 2.5L at RM195
Large 4.0L at RM225

This item comes with a pot, a steamer basket and a pot cover.

Disclaimer: This item shall NOT be used on induction cooker.

Designs: Strawberry / Cherry
Sizes: 1.5 litre / 2.5 litre / 4 litre
Dimensions (pot + steamer basket):
180mm x 220mm (small)
225mm x 285mm (medium)
250mm x 320mm (large)
Materials: Ceramic + Spodumene + Bamboo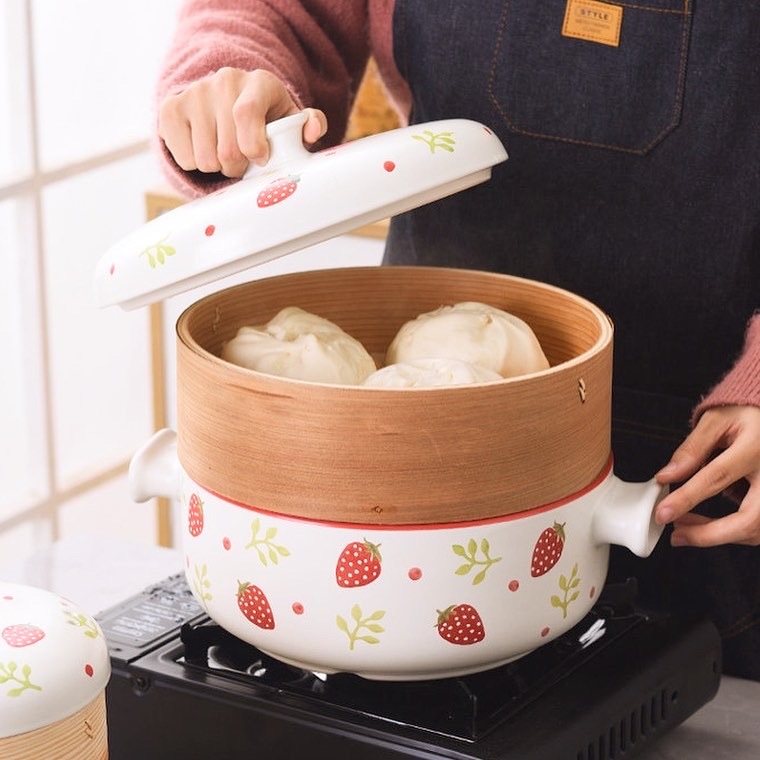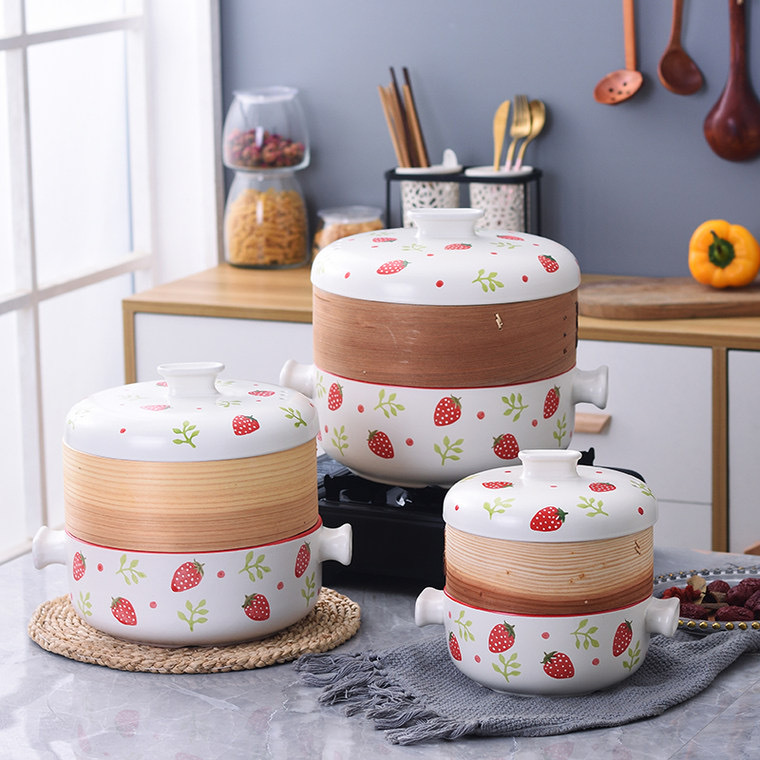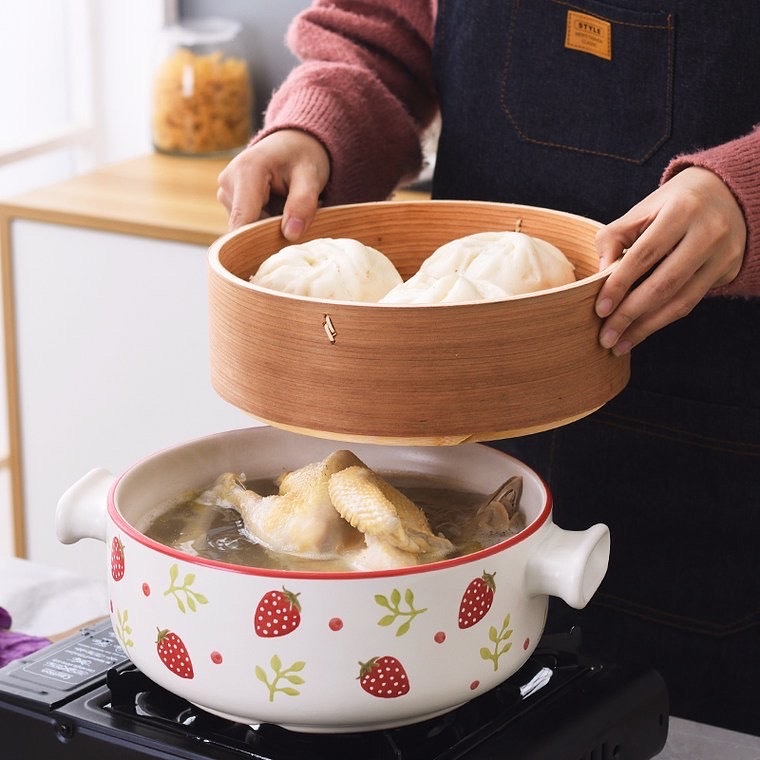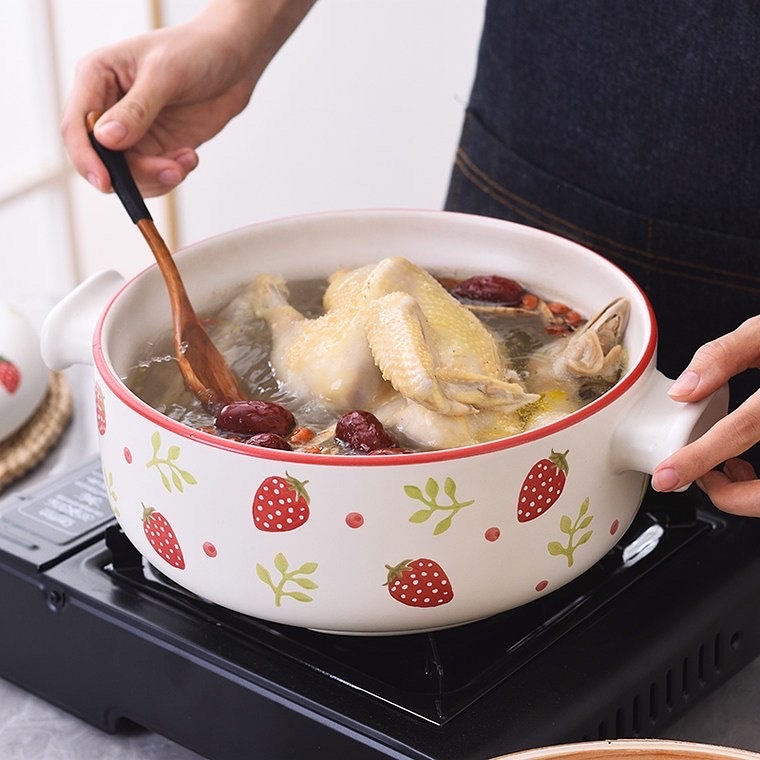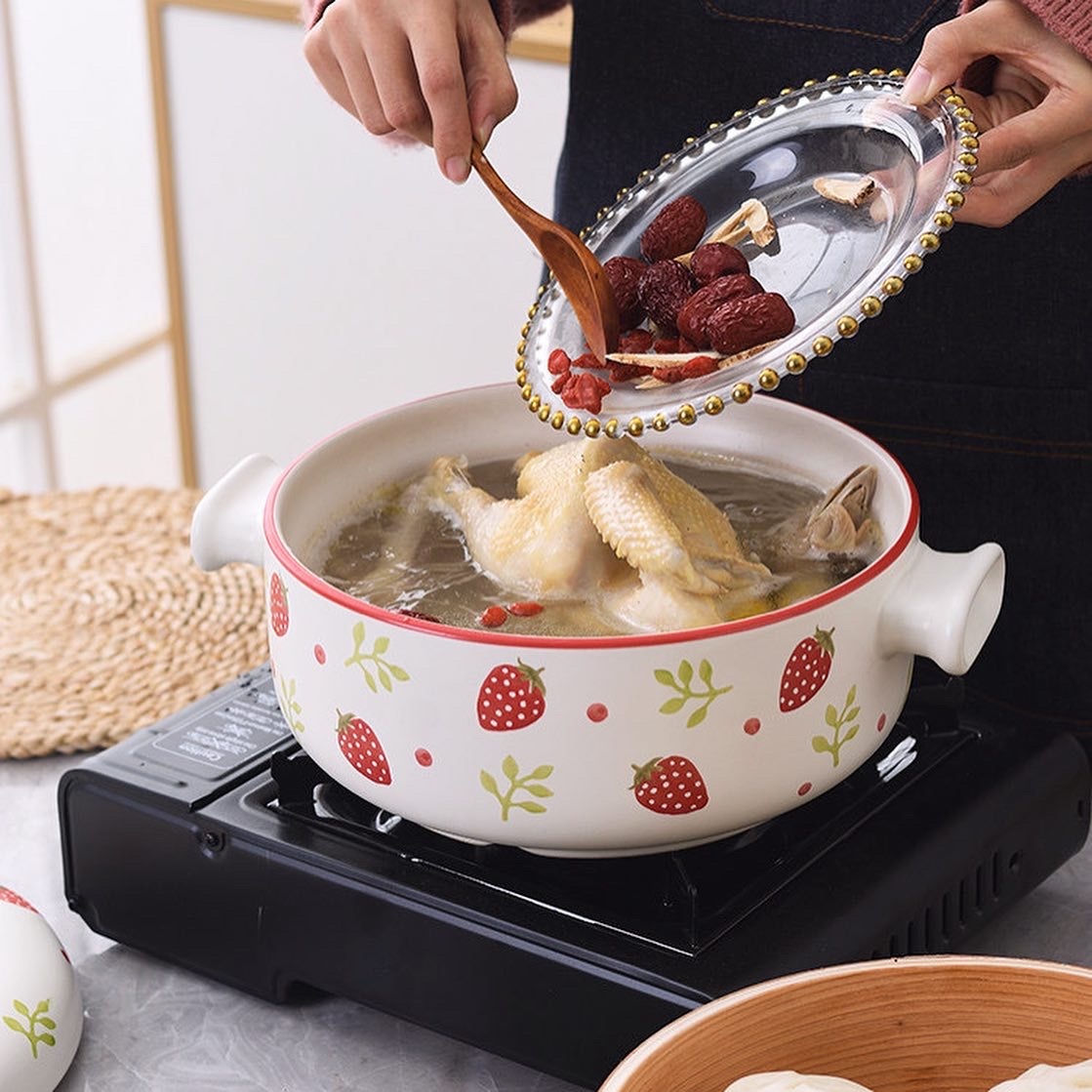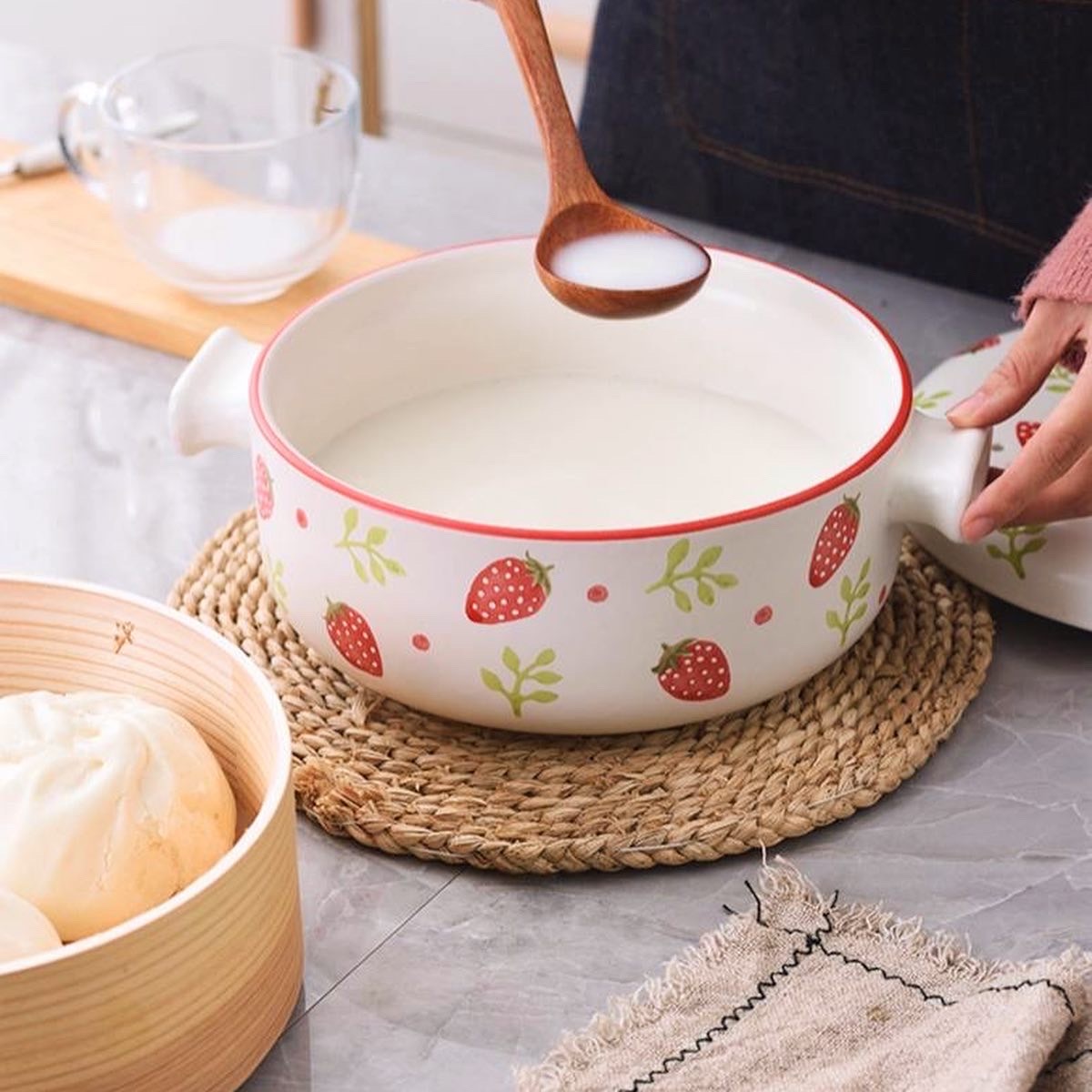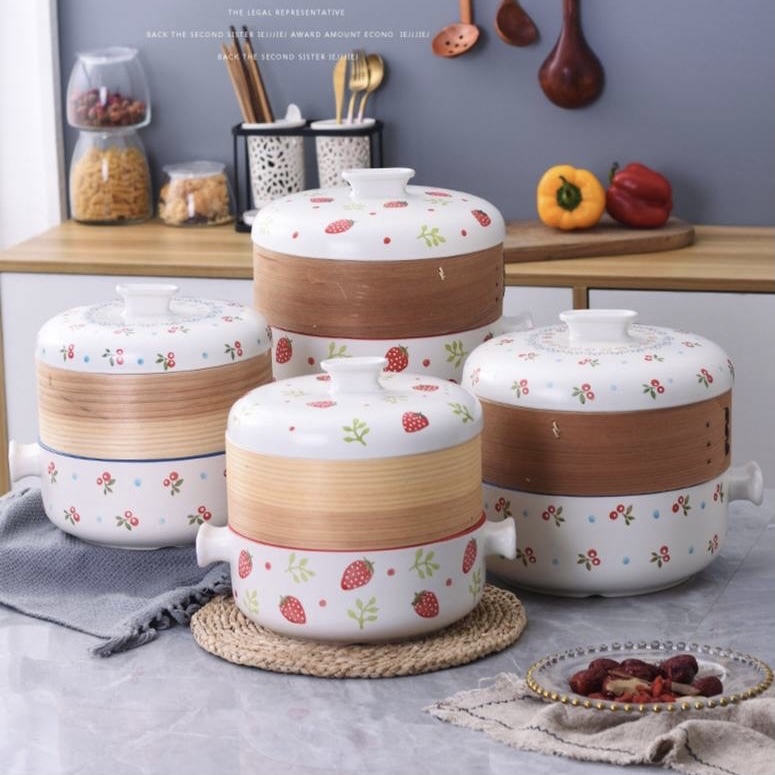 Is this a Gift for yourself or for your loved ones?
Let us know by writing a remark 'IT IS A GIFT' at the check out page so we can deliver your love to them! We provide FREE Birthday Cards & Celebration Cards with Handwritten notes (below 40 words if possible).
Copyright © 2020 Getaholic Getaway Shopaholic