The ombré sweater that you always wanted! 💖 Colour Tie-Dye sweater for everyone 🌈 Snap it up and get this before it's gone 🥰 Pretty rainbow gradient is perfect for all of the cold weather ❄️


Size Chart
Size : S / M / L / XL / 2XL
Length : 53 / 54 / 55 / 56 / 57
Shoulder : 47 / 48 / 49 / 50 / 51
Bust : 110 / 111 / 112 / 113 / 114
Sleeve : 51 / 52 / 53 / 54 / 55
Measurements in Cm

Merchandise Details
Style : Cable Sweater
Cutting : Oversize
Thickness : Thick
Elasticity : Normal


❓Common Questions
1. Will the material be itchy?
No. The material is soft & sensitive skin friendly. It will not leave itchiness on the skin.

2. Is the fabric thick?
Yes. Will suggest you to wear it during cold weather.
❗️Washing Instructions
1. ❌ DO NOT submerged in water over 5 minutes to avoid size shrinking
2. ❌ DO NOT dry under direct sunlight to avoid size shrinking
3. ❌ AVOID machine washing, PREFERRED hand wash
4. ❌ DO NOT bleach
5. ✅ DO place in laundry bag to wash in machine if necessary l
6. ✅ Flat lay sweater to avoid shape changes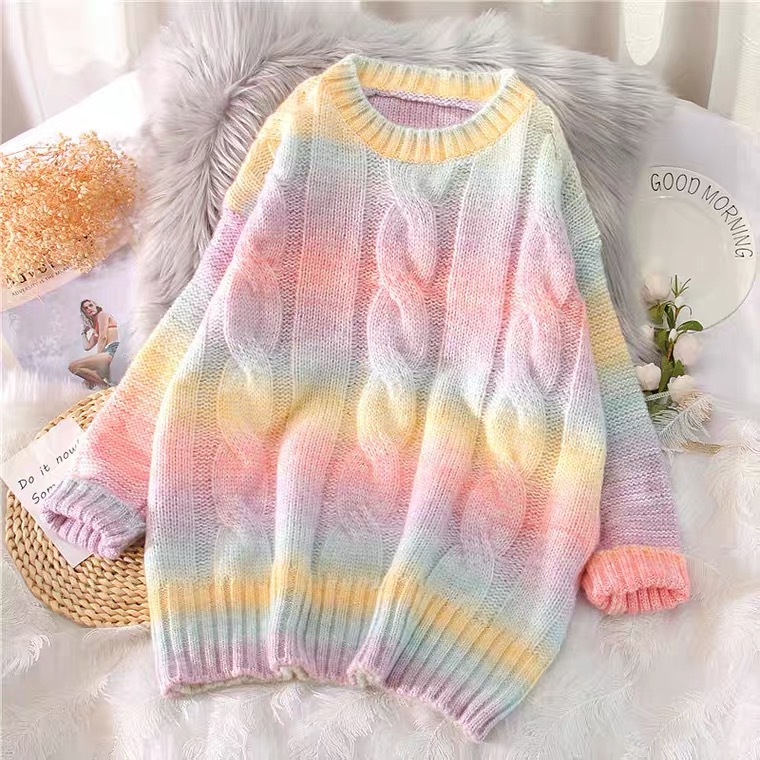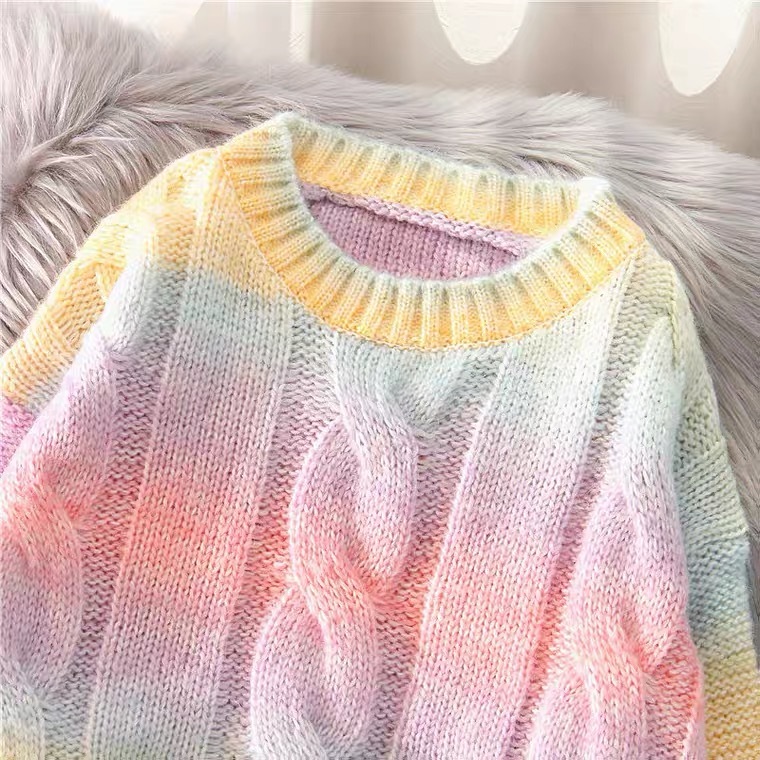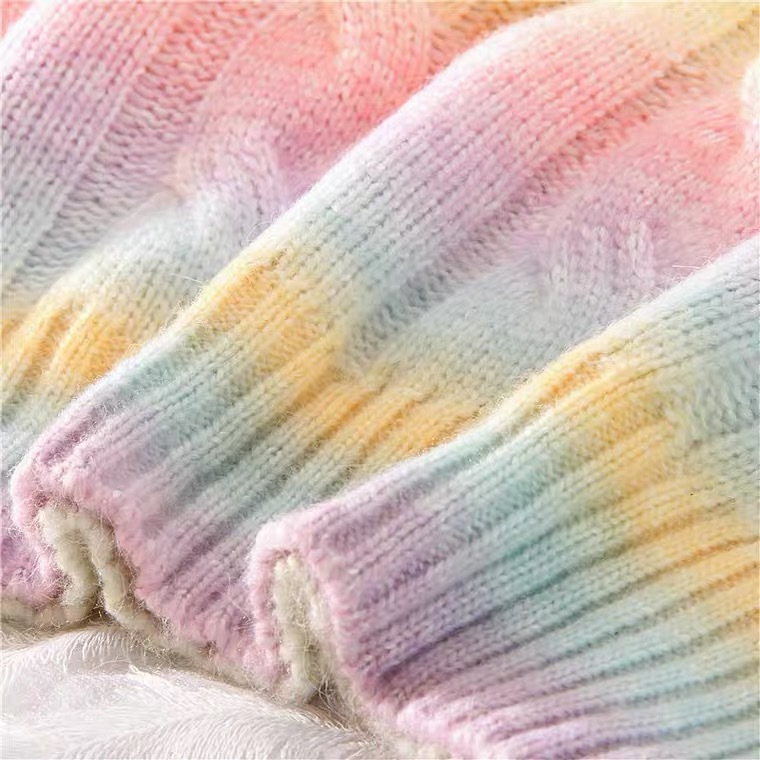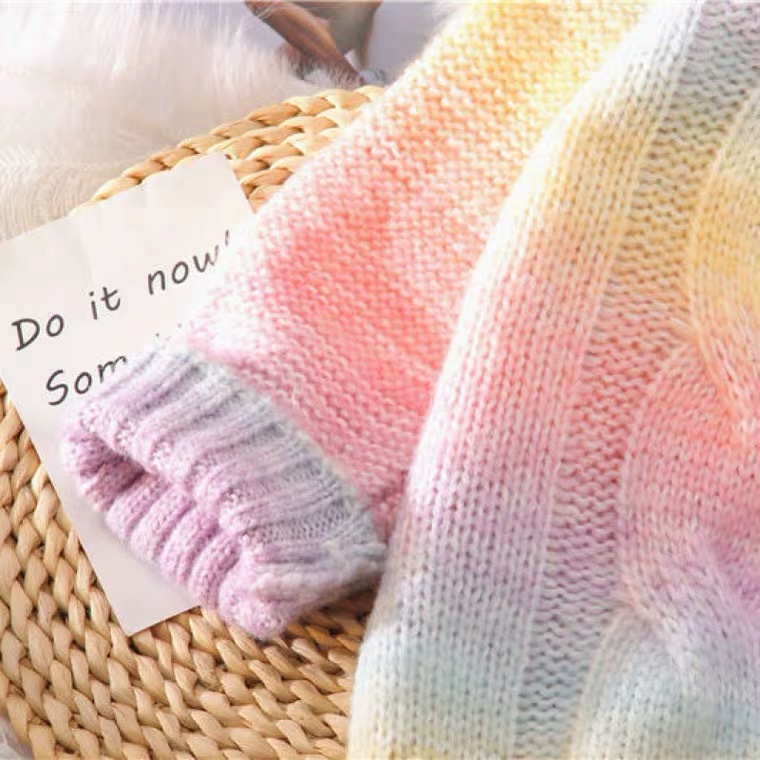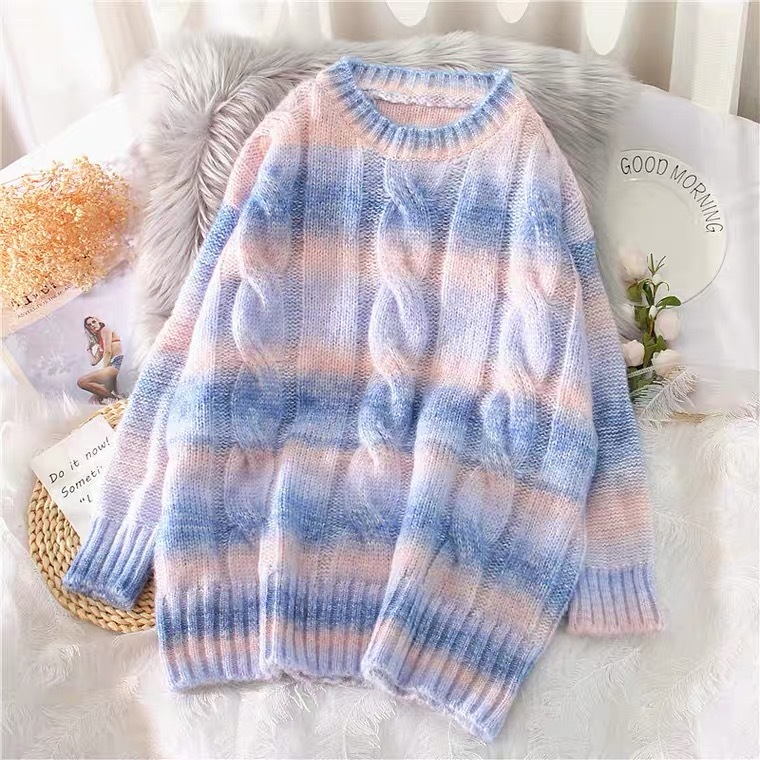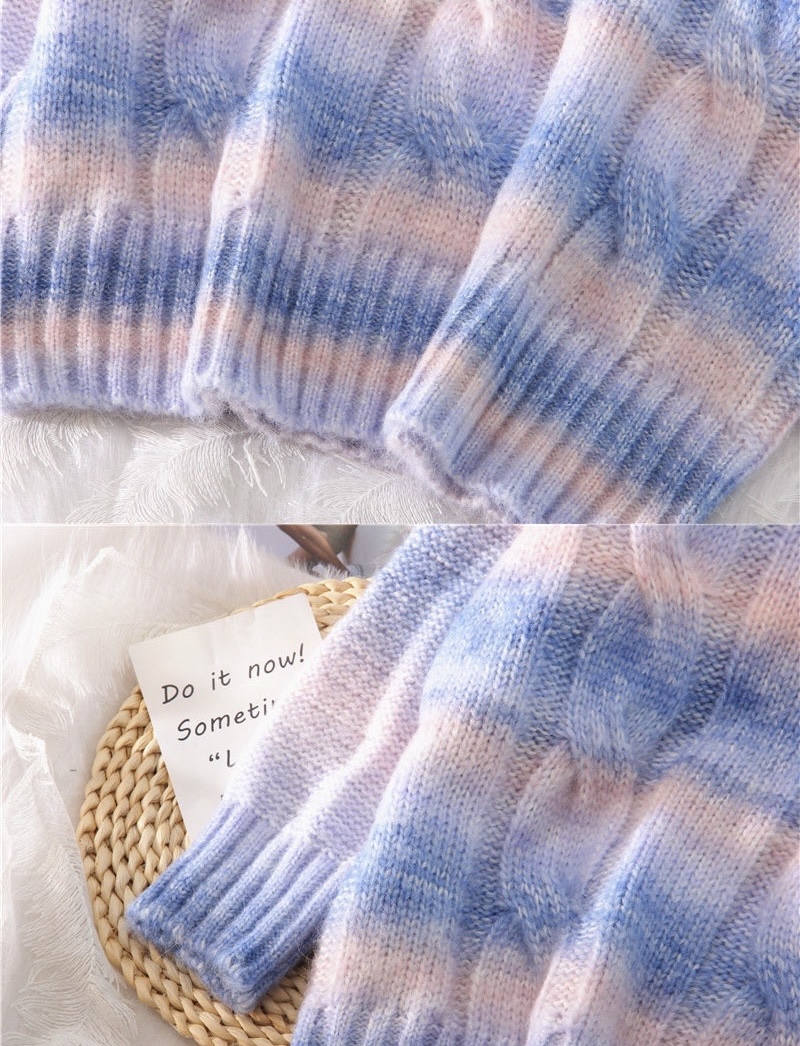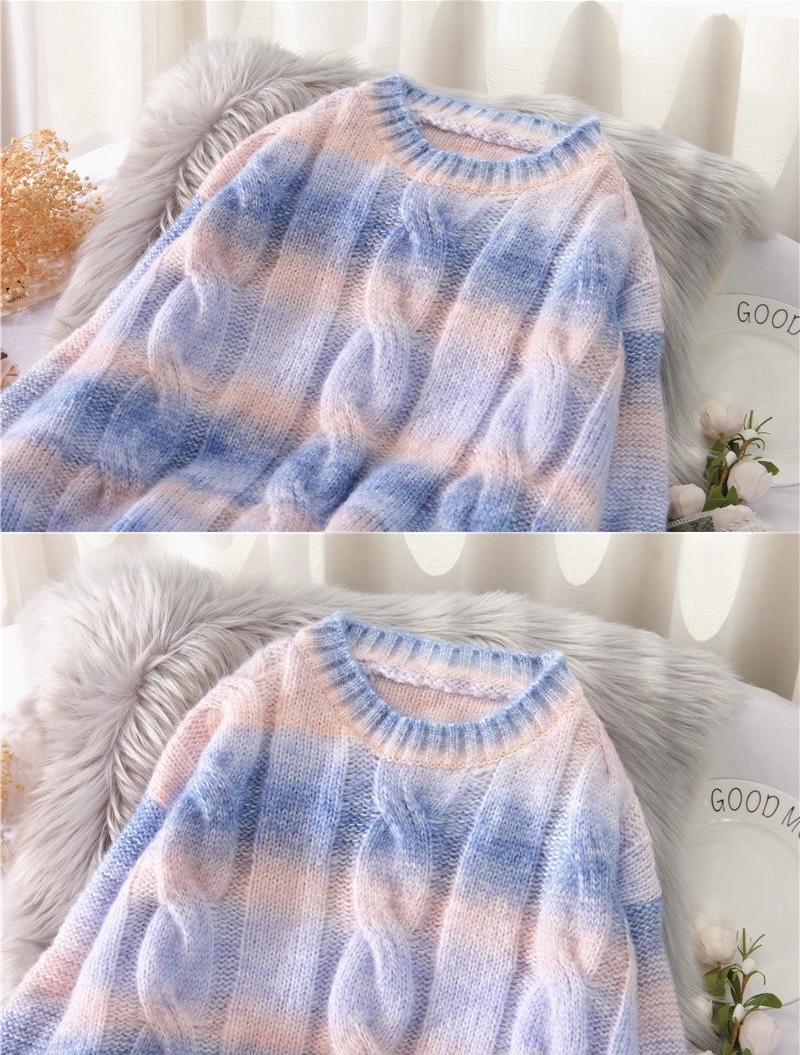 Is this a Gift for yourself or for your loved ones?
Let us know by writing a remark 'IT IS A GIFT' at the check out page so we can deliver your love to them! We provide FREE Birthday Cards & Celebration Cards with Handwritten notes (below 40 words if possible).
Copyright © 2020 Getaholic Getaway Shopaholic