They say people that born in summer are extra HOT 😂☀️ Tag that friend who was born in summer 💕 Get them this summer chilling kit as birthday gift 🥰

Time to get rid of the summer problems 🥵 Hot sun ☀️ Sweaty clothes 💦 Staying at outdoor could be a nightmare 😫 This summer chilling kit is gonna make you feel better 😘 Portable fan that cool down the hotness ❄️ Foldable umbrella to avoid scorching sunlight ☂️ Strong UV protection up to UPF 50+ 💯 Grab one now to enjoy a chilling summer 🥰"



This collection included a portable fan, a UV protection umbrella, charging cables and a set of decorative sticker.
Colours: Pink / Mint
Dimensions:
225mm x 180mm x 65mm (gift box)
65mm x 35mm x 135mm (fan)
195mm x 50mm (umbrella)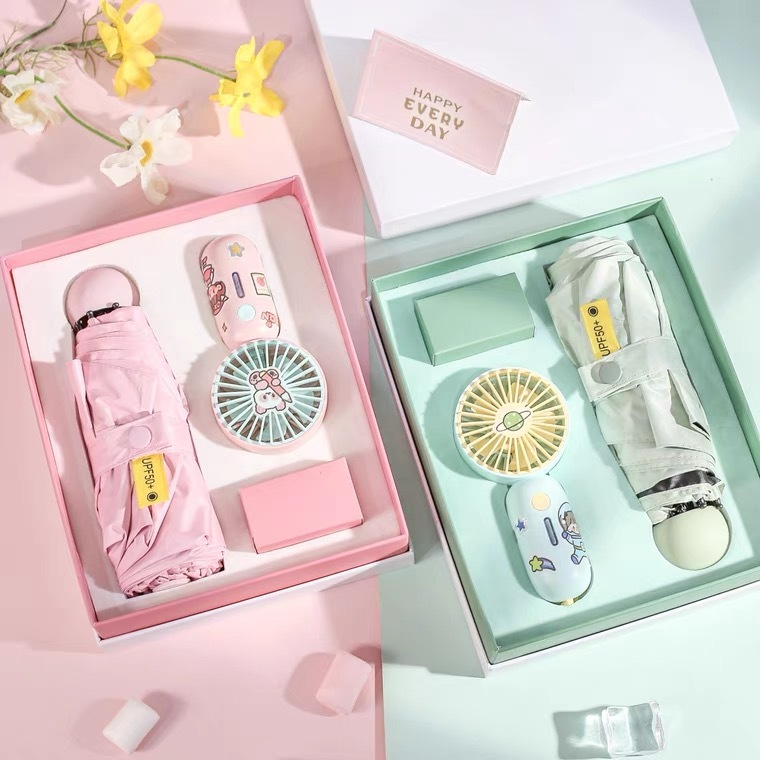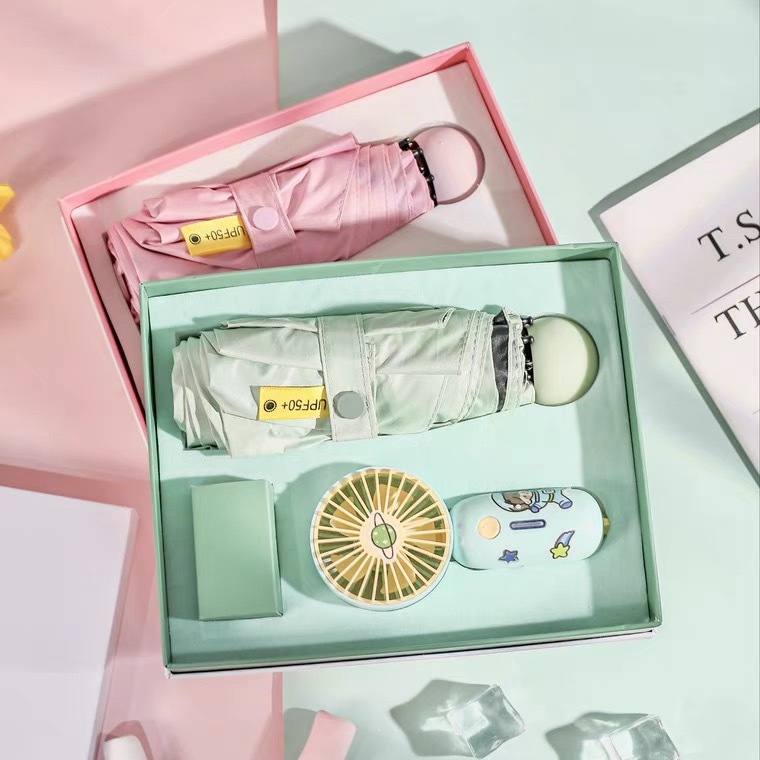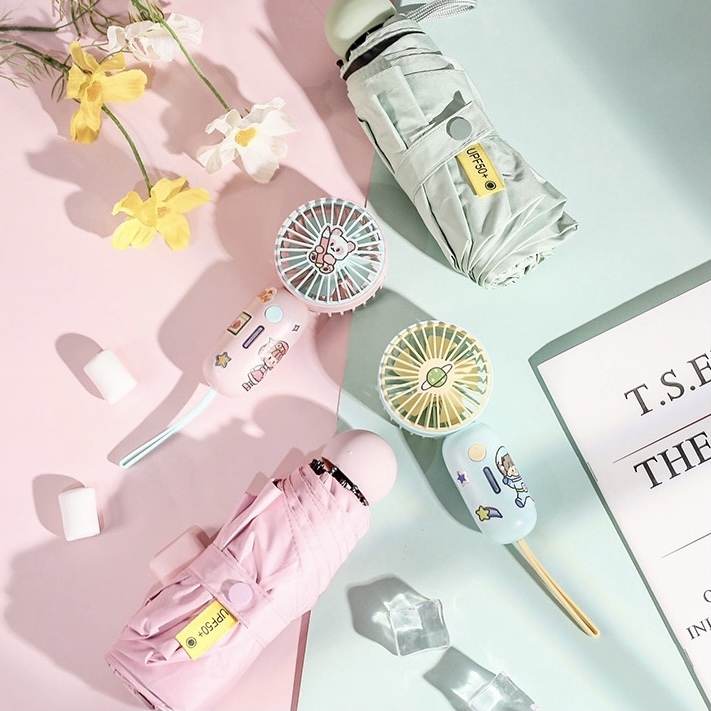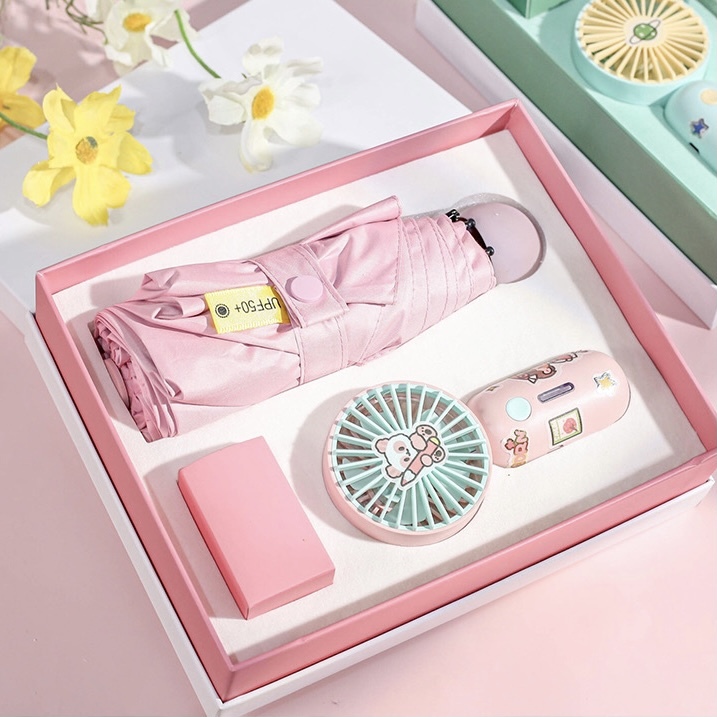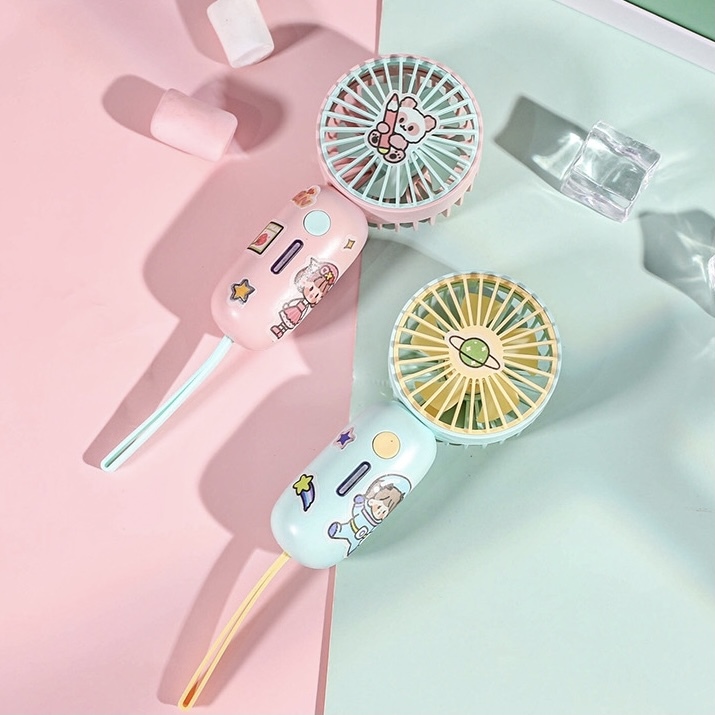 Is this a Gift for yourself or for your loved ones?
Let us know by writing a remark 'IT IS A GIFT' at the check out page so we can deliver your love to them! We provide FREE Birthday Cards & Celebration Cards with Handwritten notes (below 40 words if possible).
Copyright © 2020 Getaholic Getaway Shopaholic