Getting backaches and sore neck from working for a long period? 🥺 That's most likely because of looking at the monitor in a wrong position 😫 We've got you something to help 💕

Stop stretching your back and neck to do work on your laptop ❌ Put your working devices on the shelf to make it parallel with your eyes 👀 It could be giving extra spaces for your on-desk supplies too 😍 3 mini drawers underneath to keep your belongings ✨ The space underneath for your keyboard and mouse 🥰 Now who's getting a tidy and neat desk than ever ? 😘 Tag someone who's in need of this laptop shelf too 😂


Dimensions:
150mm x 220mm x 510mm (Shelf)
200mm x 145mm x 45mm (Drawer)
Materials: ABS + Silica Gel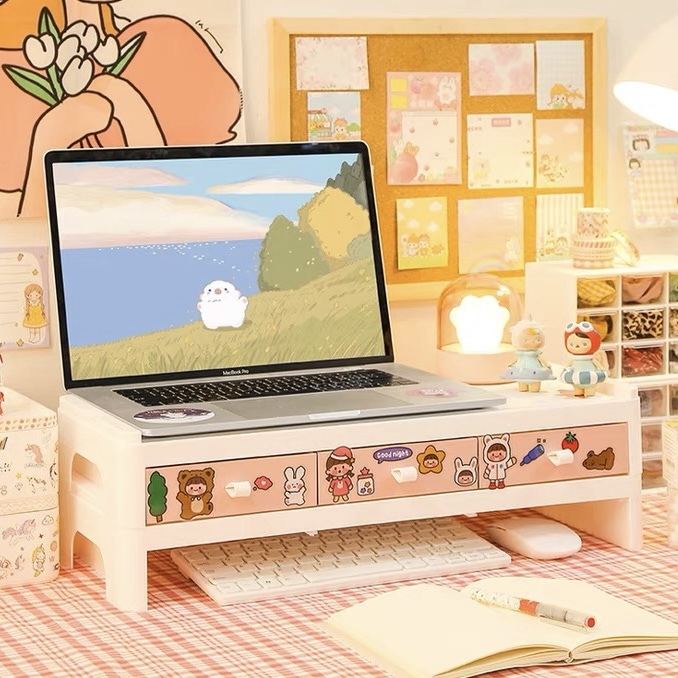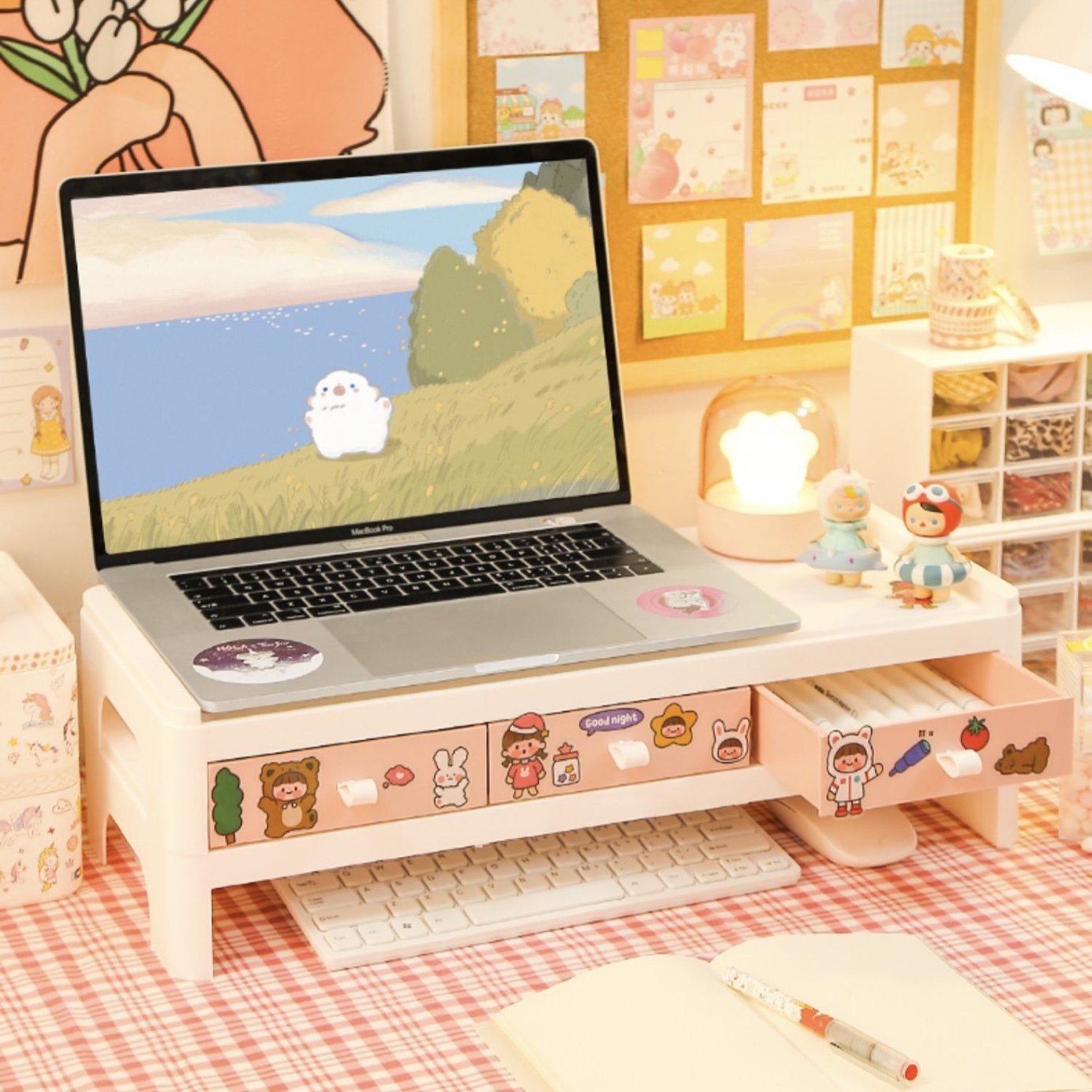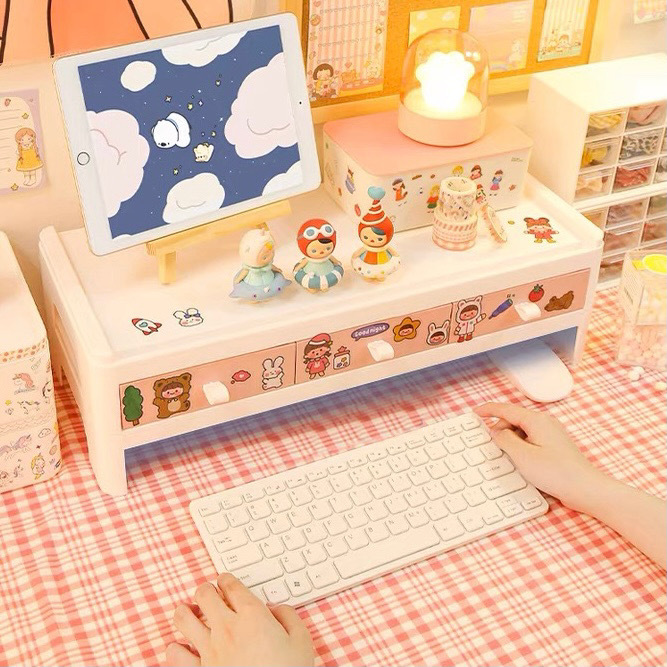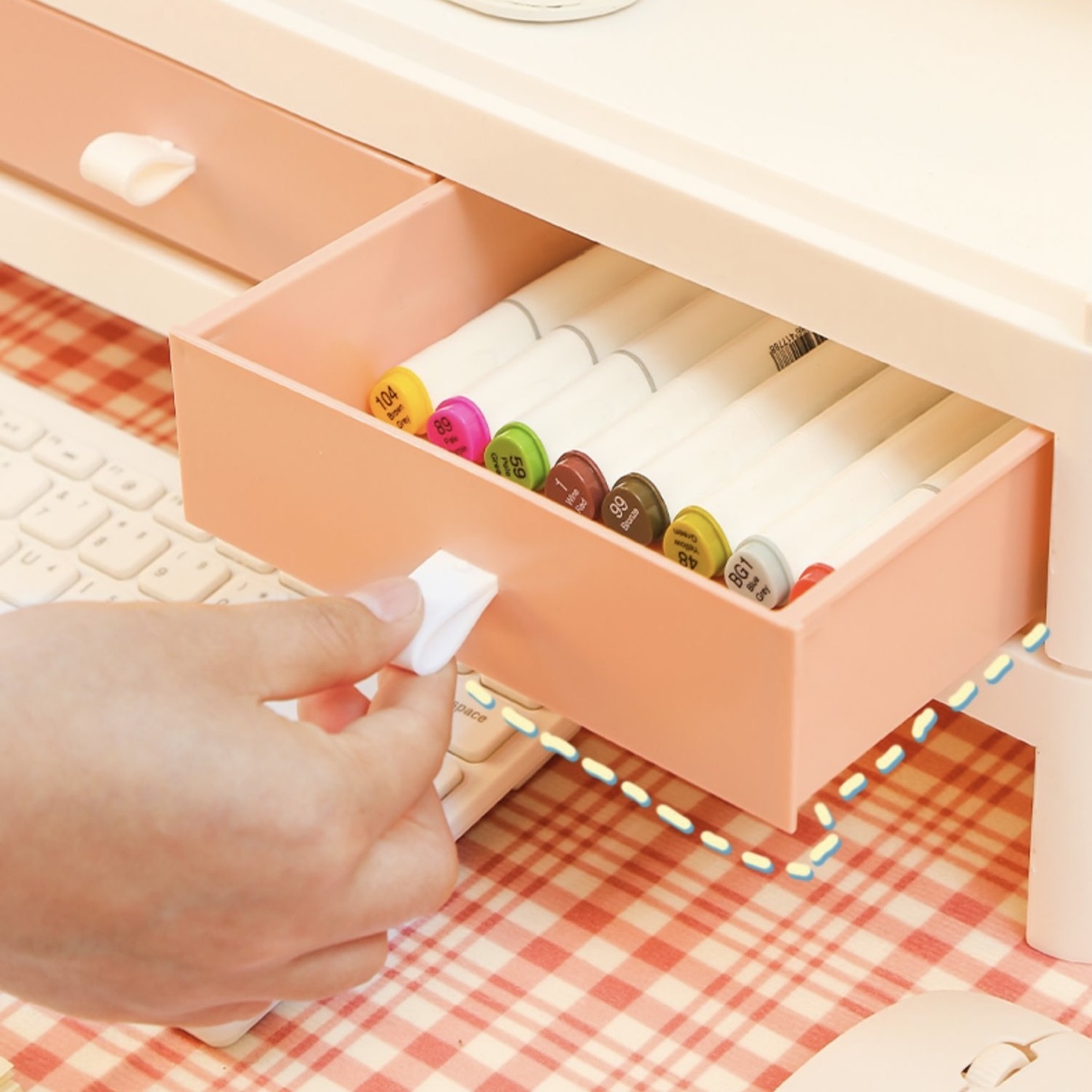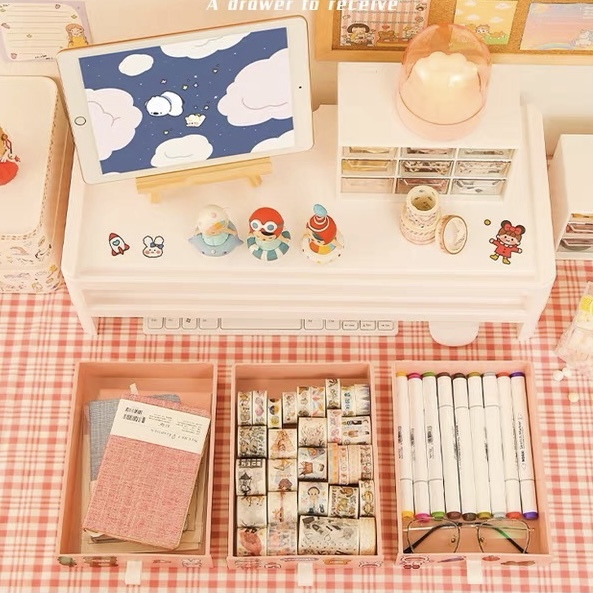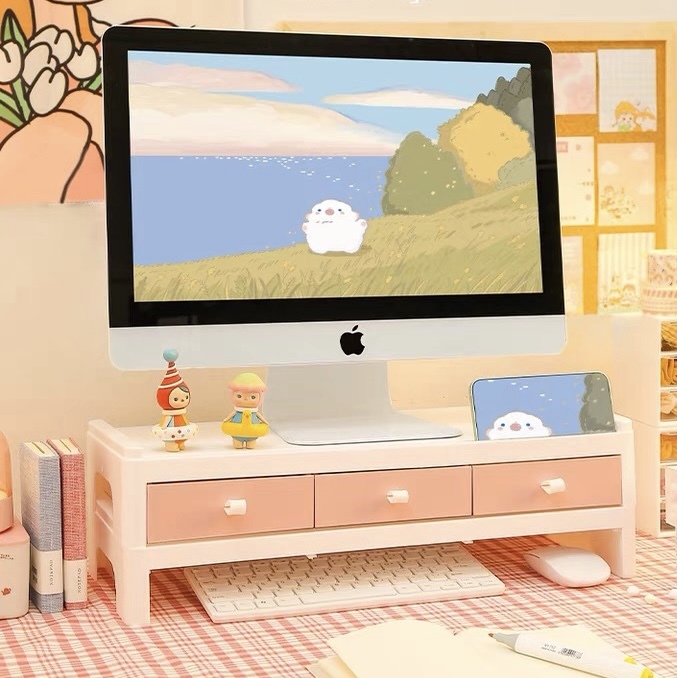 Is this a Gift for yourself or for your loved ones?
Let us know by writing a remark 'IT IS A GIFT' at the check out page so we can deliver your love to them! We provide FREE Birthday Cards & Celebration Cards with Handwritten notes (below 40 words if possible).
Copyright © 2020 Getaholic Getaway Shopaholic